NST Chairperson Encouraging KIGAM On-Site: A New Normal Way of Conference in Pandemic Age
Nameadmin
Date2020/04/06 17:20
Hit172
NST Chairperson Encouraging KIGAM On-Site:
A New Normal Way of Conference in Pandemic Age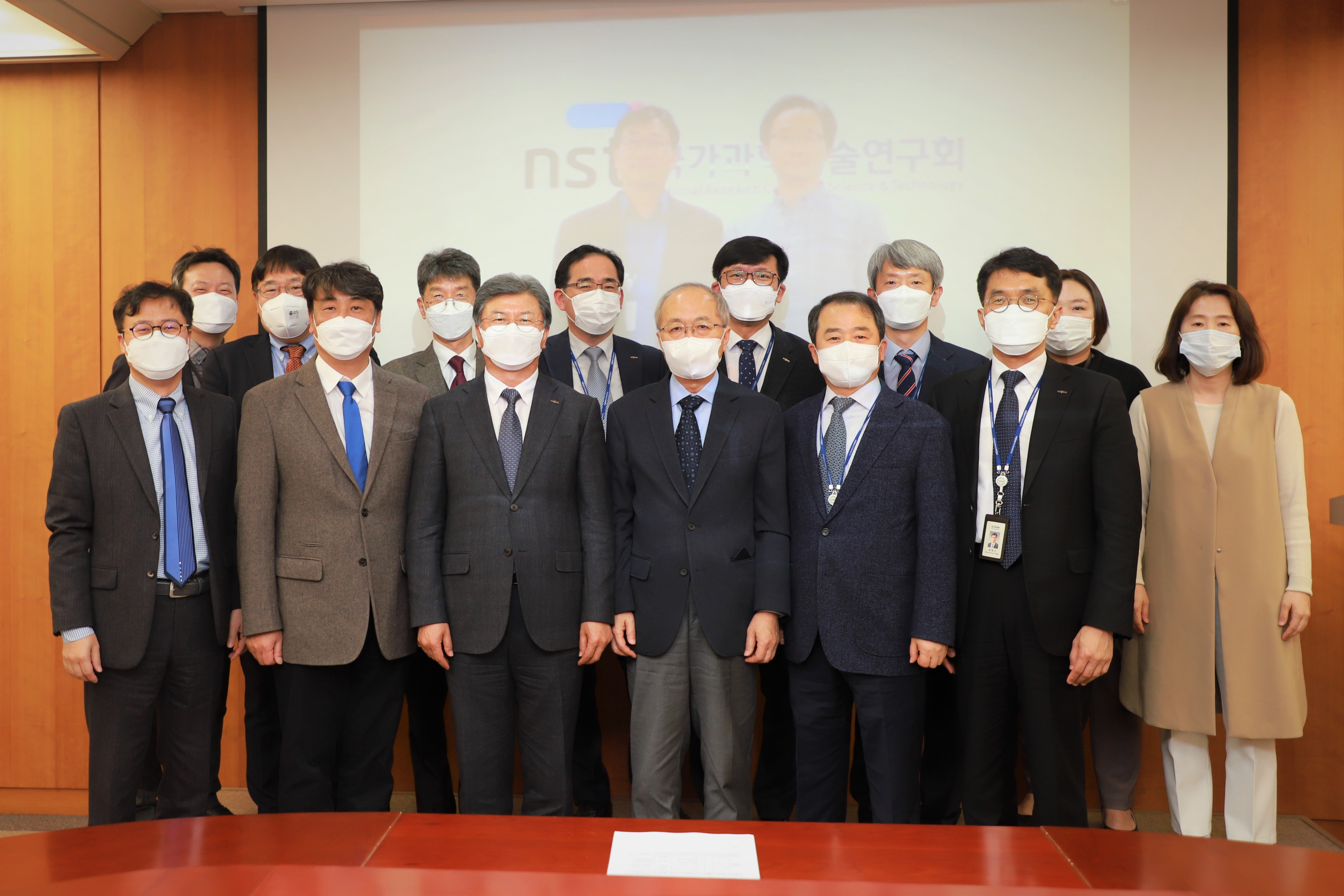 Chairperson of National Research Council of Science & Technology (NST), Dr. Kwangyun WOHN, visited the Korea Institute of Geoscience and Mineral Resources (President Bok-Chul KIM) to hold the on-site meeting to discuss ongoing research issues on April 2nd.
This meeting was to comprehend the KIGAM's major research issues: Mainly, focusing on how to strengthen communication between participating research institutes. The participants were seeking better and developed way of directions from the collected on-site opinions.
NST Chairperson, Dr. WOHN, emphasized the importance of convergence research between government-funded research institutes. He said "We look forward to creating research results that will help the nation and the people based on KIGAM's excellent research capabilities."
KIGAM President, Dr. KIM, thanked for the continued interests to the NST Chairperson during the meeting and said, "We will try to create excellent research results that are unique to KIGAM that we shall make through proactive communications within KIGAM researchers as well as our close research partners from other related organizations."
The conference was proceeded with a remote videoconference between the study group and KIGAM due to the consideration of the recent situation of COVID-19, and all participants were wearing their face masks which now became the new normal in this Pandemic Age.