Fighting Together Against COVID-19: Victories Over This Global Pandemic Together!
Nameadmin
Date2020/04/02 13:50
Hit266
Fighting Together Against COVID-19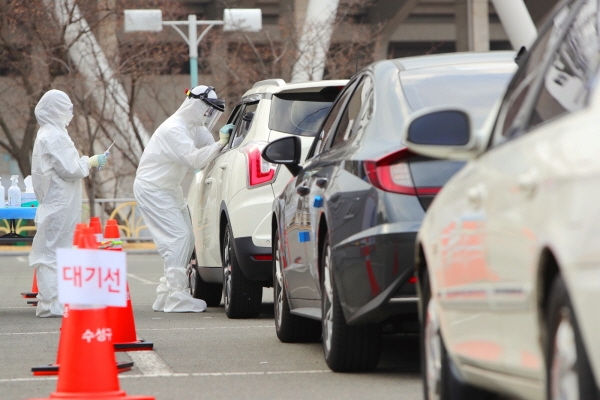 https://m.post.naver.com/viewer/postView.nhn?volumeNo=27646825&memberNo=45856824&vType=VERTICAL
The world has been stopped for COVID-19 outbreak caution Since the World Health Organization (WHO) declare this newly emerged respiratory disease as Pandemic. Unfortunately, Korea could not avoid COVID-19 attack, and some regions in Korea are much severe than other regions.
It is still urgent, but Korea's altogether efforts, from the government, medical communities, healthcare workers, local communities, and regular citizens, endeavor to overcome the hardships. The daily pronounced statistics from the KCDC* indicates that the number of the virus confirmed cases has been dramatically reduced since last week.
* KCDC: Korea Center for Disease Control and Prevent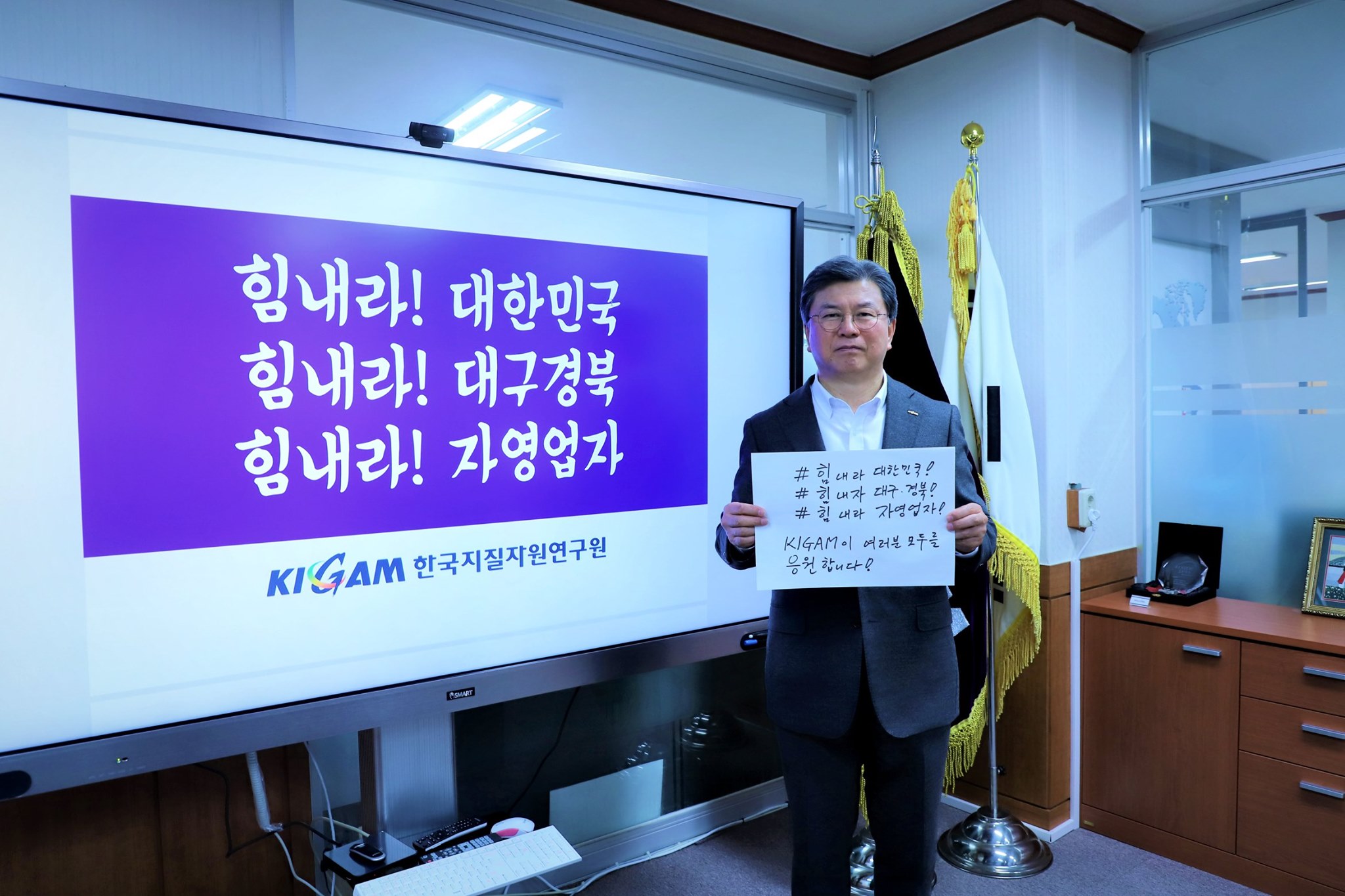 We, Koreans as the one, are still fighting together until we win over against the enemy that we cannot see. As the relay of cheers against this battle, KIGAM continues to share the positive energy on KIGAM's Facebook® page. KIGAM's President, Dr. Bok Chul KIM, hash-tags for the SNS cheers for the Daegue and Korea.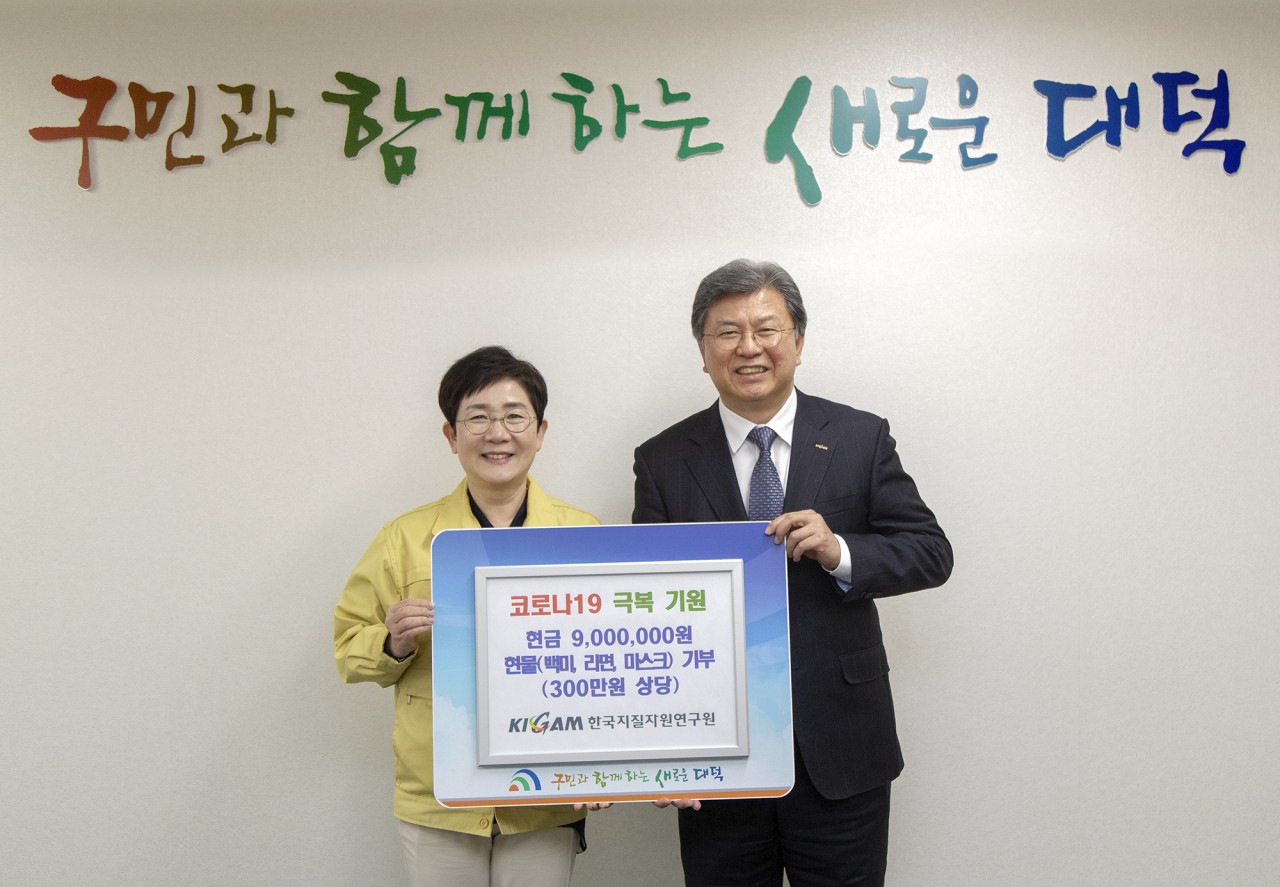 KIGAM also would like to take part in this movement, offering a helping hand to the most vulnerable local region in Deajeon by collecting voluntary fund raising and commodities. The Deajeon Branch of the Community Chest of Korea requested KIGAM to donate the contributions and goods in kinds (Masks, Bags of Rice, Boxes of Instant Ramen) to Deaduk-Gu (Head, Ms. Jung-Hyeon PARK) where the help is the most needed in our communities on March 30th, 2020.
KIGAM will also continually support and pray for our partners, supporters, and friends in abroad to overcome all the challenges across the globe caused by this unprecedented event. We are more than certain that the world will defeat the virus eventually.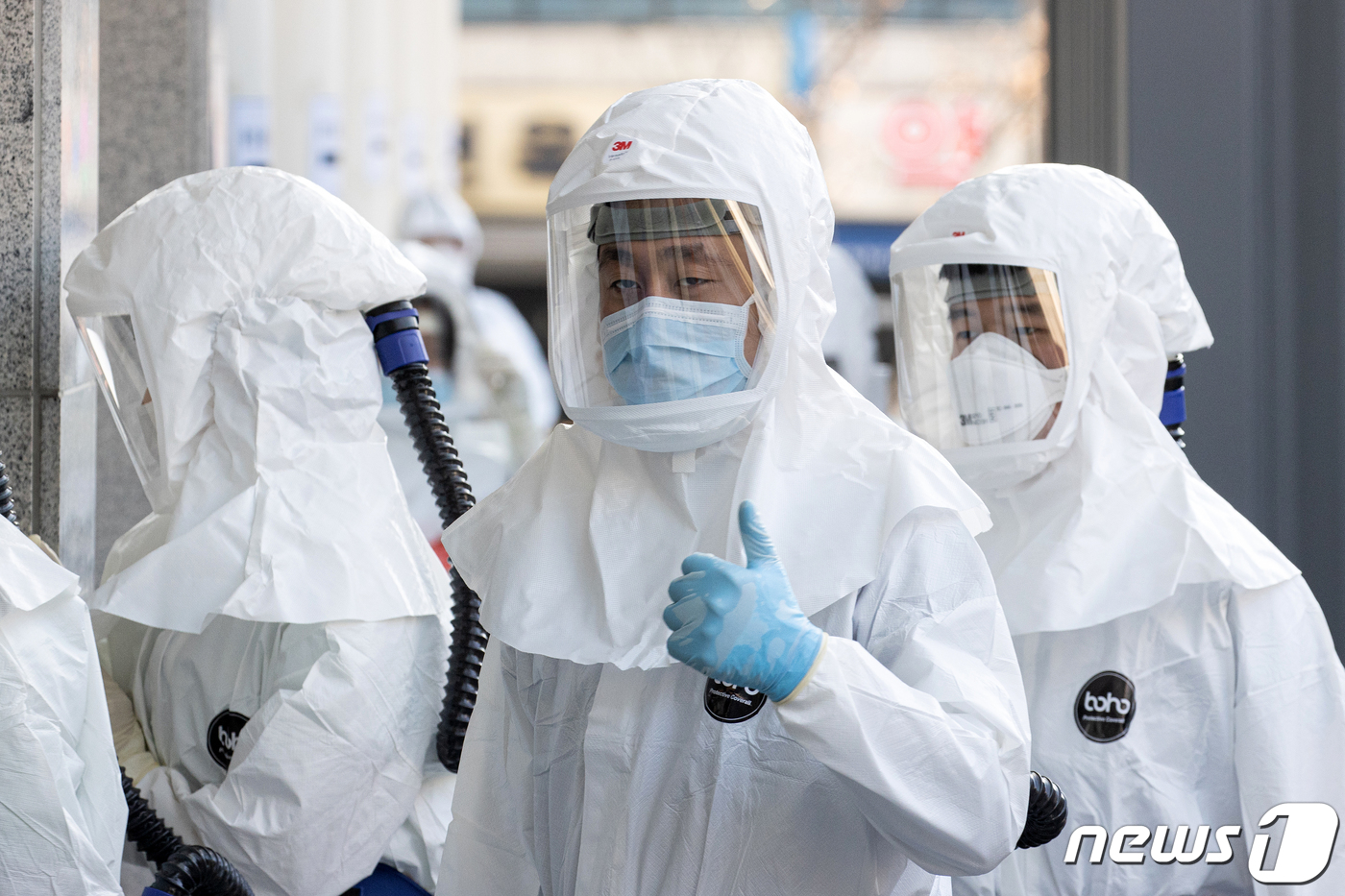 <https://news.naver.com/main/read.nhn?oid=421&aid=0004509680>