Smart Evaluation Solution for Oil and Gas Field Based On Integration of Static and Dynamic Data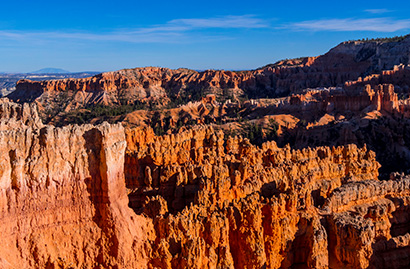 SMART EVALUATION SOLUTION FOR OIL AND GAS FIELD BASED ON INTEGRATION OF STATIC AND DYNAMIC DATA
High oil prices, which began in 2006 and continued through 2015, caused dramatic changes in the oil exploration and development industry. Commercial production began in full scale from unconventional reservoirs such as oil sands and shale gas, leading the United States to a ranking of No. 1 oil producing country. Unconventional production methods have also generated much exploration and production data. The ensuing fourth industrial revolution and low oil prices resulted in several changes in this industry, along with attempts to increase the efficiency of oil exploration and production, represented by exploration of big-data and digital oil fields. In brief, the high oil price for the past 10 years has expanded unconventional reservoirs into major production targets, and the subsequent low oil price market has created a large amount of research demand to reduce operating costs of oil fields. Since 2008, domestic oil companies such as Korea National Oil Corporation and Korea Gas Corporation have acquired a number of overseas oil and gas fields, including various unconventional assets in North America. To support this industrial situation, KIGAM has continuously developed 'Smart evaluation solutions for oil and gas fields based on integration of static and dynamic data' following shale and carbonate reservoir evaluation methods.
The purpose of this research project, which has been carried out for three years, is to develop intelligent reservoir assessment methods and field development design techniques using machine learning, both of which have seen extensive research in recent years. First, a petroleum system evaluation method via static modeling techniques was developed. Field data were used to build a petroleum system model in the Western Canadian Basin, for which sedimentary environmental changes were adopted in the petroleum system modeling. As a result, the precision of the petroleum system evaluation improved. Second, in order to improve the static modeling and dynamic simulation processes that were formerly separately conducted, and to decrease the evaluation time, various evaluation modules were developed by integration of static and dynamic data. Lastly, we developed a production-well positioning technology using machine learning and saved both manpower and costs for production design. The developed technologies and modules have completed site applicability reviews for reservoirs in Canada, Iran, and Pohang (Fig. 1).
The results of this research and development process have already been provided to the domestic industry through 17 peer-review papers and 14 technical services. It is expected that the results of this study will be used in a series of processes such as developing petroleum system / reservoir model / dynamic simulation / production design for oil and gas fields in which domestic companies are participating. In addition, it is expected to create opportunities to enter the new oil field operation market through collaboration with IT / CT companies related to digital oil field.
Contact: Tae Hun Lee (thlee@kigam.re.kr)